Group exhibition and festival:
ID: E21.7
Tectonic Shift
In the framework of
Odesa Photo Days 2021
Monsters' Castle, Odessa, Ukraine
Archive of Public Protests collective (Poland), Shailo Djekshenbaev (Kyrgyzstan), Sergey Shabohin (Belarus), Gohar Sargsyan (Armenia), Piruza Khalapyan (Armenia)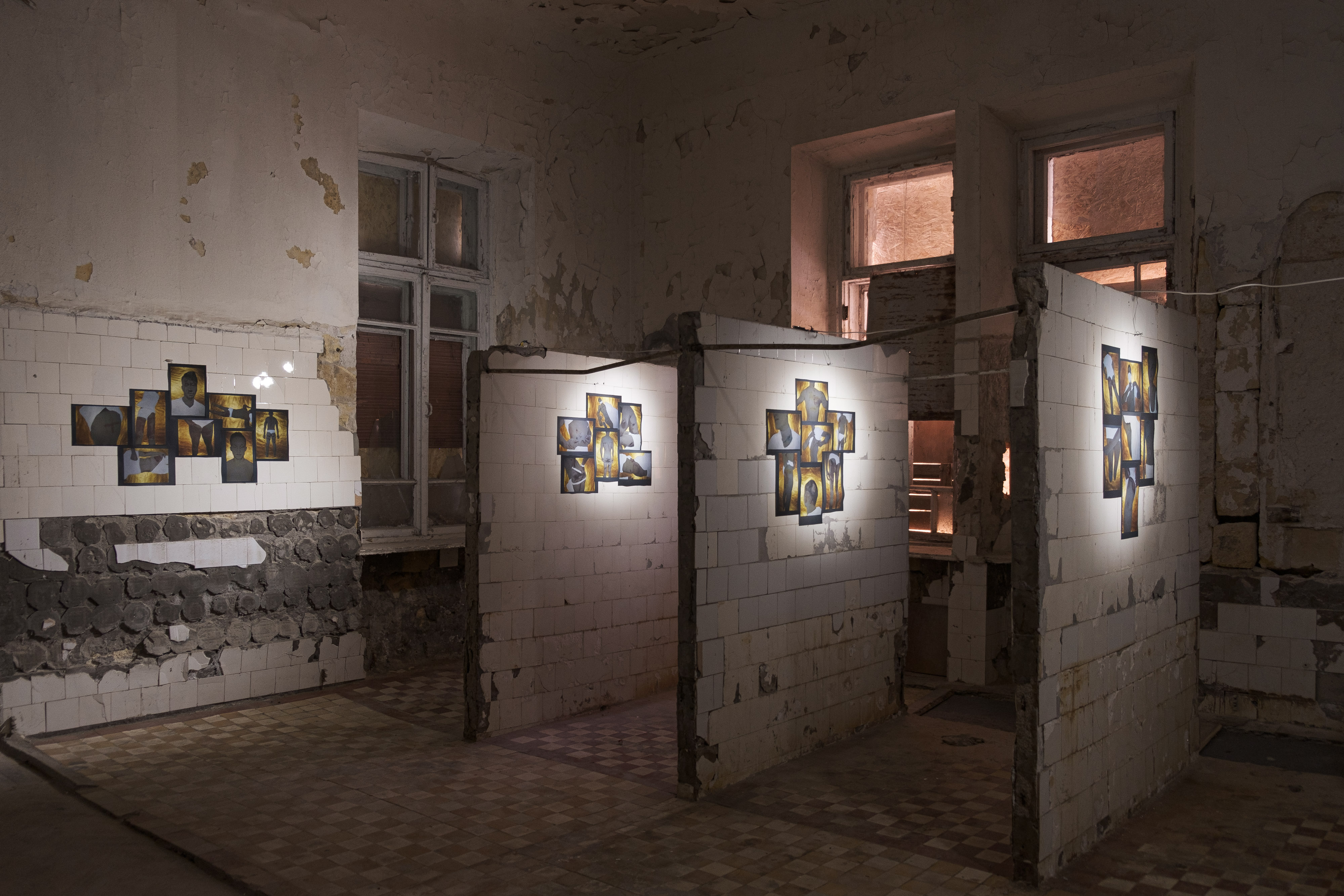 Sergey Shabohin:
type Title,
year
Tectonic Shift exhibition curated by Kateryna Radchenko will open in the framework of Odesa Photo Days 2021.

Exhibition will start on 21 May with the official opening on 23 May. The project will be presented in an unusual location, so-called Monsters' Castle located at Frantsuzkiy Boulevard in the early XX century building.

Tectonic Shift site-specific project is an exhibition and research of social and political transformation in the countries of the former Eastern Bloc that happened or became relevant in 2020. The machinery of government and the society found themselves on different levels just as tectonic plates that are moving with different speeds. Government officials tend to more traditional mechanisms of work while civil society already exists in the context of global processes and needs other approaches respectively.

Tectonic Shift exhibition shows how artists create artistic symbols of communication reflecting on relevant events and draws parallel between the social and political processes in different countries. In this visual research curator consciously leaves out artists from Ukraine in order to avoid direct images and create a neutral platform for analysis. Visual statement may nudge the viewer to own conclusion and juxtaposition of situations in neighbouring countries, Ukraine and certain cities.


* * *

The International Festival of Contemporary Photography Odesa Photo Days 2021 will take place on May 21-23 in Odesa. All events will take place in the open air or in spacious rooms by prior registration, entrance to the exhibitions — in small groups, according to the size of the room. We kindly ask all guests to wear masks and keep a social distance.